Antar Babatunde Laniyan is a veteran Nollywood actor, producer and director. He acts both English and Yoruba movies in Nigeria.
He's known for his ability to interpret roles perfectly. He's a creative and skilled actor. He doesn't joke or play around with his work at the location.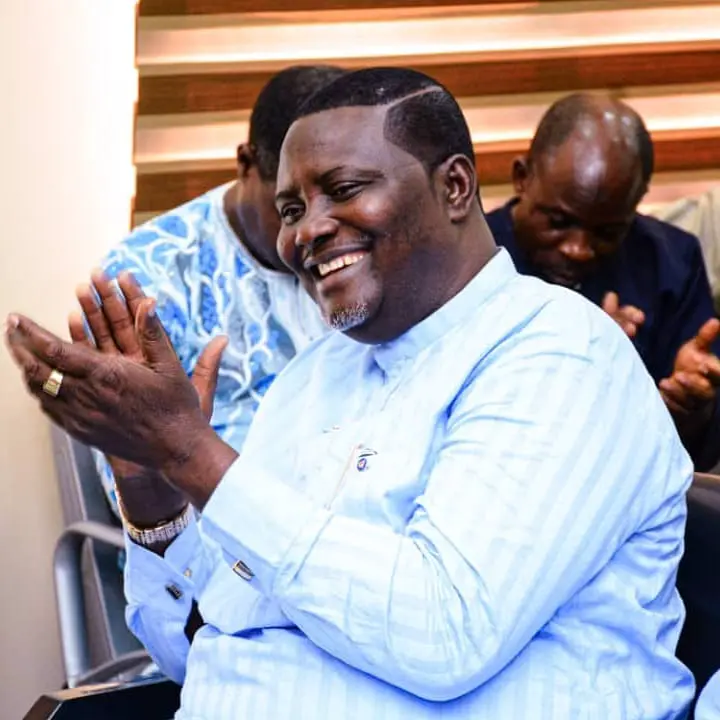 | | |
| --- | --- |
| Name | Antar Babatunde Laniyan |
| Date of Birth | 26th of May |
| Place of Birth | Lagos State |
| State of Origin | Osogbo, Osun State |
| Education | Theatre Arts (University of Ibadan) |
| Marital Status | Married |
| Children | Two boys |
| Occupation | Actor, director and producer |
| Net Worth | 3 Million dollars |
There are some things you need to know about the veteran actor, Antar Babatunde Laniyan mysterious birth and career. His birth is strange.
Antar Laniyan Birth
Antar Babatunde Laniyan has a mysterious birth. He overstayed in his mom's womb. His mom carried him for 18 months. His name Anthar is rare.
After his eighteen-month being in his mom's womb, some people took his mom to a great herbalist. According to the herbalist, he said the problem is spiritual.
In order to make her deliver safely, and the mother and the son alive, they need a particular animal called Iguana, which is called Awonriwon or Anthar in Yoruba people language.
People doubted it at first but they did it with faith. They got the animal and she ate it and she went into labour after 5 mins.
She was able to deliver safely and nothing was wrong with her likewise the son. Due to his mysterious birth, he was named after Antar. His mom calls him Babatunde while his dad calls him Antar.
Antar Laniyan Career
He started his acting career when he was in secondary school in 1976. He always goes to drama competitions and he makes his school proud.
He wanted to be a soldier because he loves their parade and discipline. He has been to barracks so he loves how they match and behave.
But one day, his principal called him to ask what he intend to study after secondary school and he said the soldier. The man smiled and said, he should try to go into acting.
He further said that he has seen his acting career so he should rather act than be a soldier. He got a passion for acting from a movie he watched at FESTAC.
He wasn't allowed to enter because he did not have a ticket but he went to meet a cleaner, she helped him in order to watch the movie and it inspired him.
On the 18th of June, 1980, he started acting professionally. He was under the tutelage of Ben Tomiloju. Mr Ben was a teacher, he took him after secondary school.
They were much he trained back them, some were singer, actor and actress and scriptwriter. Some of them write while others act it. Mr Ben pressurised him to study Theatre Arts.
He went to the University of Ibadan to obtain a bachelor's degree in Theatre. When he was in school, he met some people like him and they came together to act.
One day, he showed his father of him in Sango, his father was happy and proud of him. His father took the picture to his office, his father is an educationist.
His father gave him the nickname 'Anthar D Sango' because of the picture. He became famous for the movie Sango. He was always going to a radio station on Friday evening in Lagos and he come back to school on Monday morning.
His role model in the industry is Adebayo Salami ( Oga Bello) and Jide Kosoko. He said they started in the 1960s and they are still active to date. He's strict and disciplined on location, he doesn't joke with his career.
He said he has trained a few people but he needs funds to create an academy so he would be able to impact people's lives.
Related Posts ?